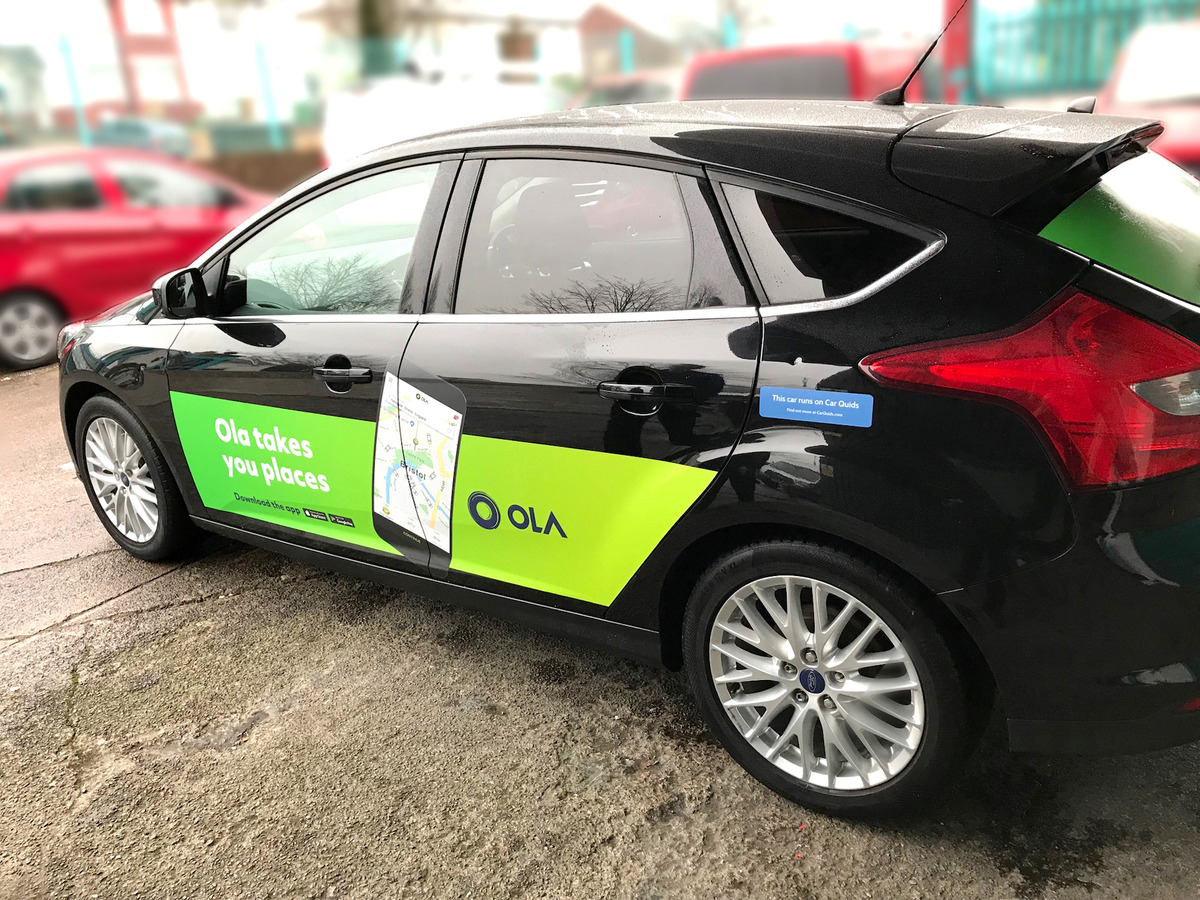 The global advertising market is worth $600 billion and growing at a healthy rate of 5% per year. Yet the main players – print, radio and TV – are all having to adapt to the demand for digital, mobile and online, and brand new mediums, such as car advertising.
Despite this backdrop, outdoor advertising continues to stand apart, with a growing market share over the past decade. Why?
Changing business models
Technology is enabling totally new business models to thrive – in advertising and beyond. The sharing economy is creating new categories of inventory; programmatic is changing distribution; and high-power analytics are putting planning data at marketers' fingertips.
The shift to online has defined advertising over the past 15 years. Print media has moved online. Radio is increasingly consumed through channels like Spotify. Traditional TV is being cannibalized by Netflix and Youtube.
Out of home is now at the forefront of these shifts in the advertising market.
Where is the innovation happening?
Innovation in Outdoor is happening globally. Businesses integrate the use of data and technology with traditional out-of-home mediums. Most recently, in Japan data storage company Cloudian and advertising company Dentsu have developed smart billboard technology. This technology electronically identifies car models and targets ads to drivers on the move.
Closer to home, Car Quids has combines data and technology to allow brands to advertise on fleets of cars across the UK. Whilst advertising on domestic cars is an innovation in itself, the ability to combine tech and data to track visibility gives this type of vehicle advertising the edge over traditional bus and taxi advertising.
In 4 years Car Quids has grown from an idea to over 23,000 advertising sites, making it one of the largest outdoor media owners in the UK while working with some top brands.
It is a natural fit for us because it allows us to buy contextually relevant advertising space and enables us to target specific geographical areas in a very granular and measurable way.
Emma Kenelm, Chief Marketing Officer - Ola Cabs
Car Quids uses a sharing economy model: connecting relevant brands with drivers who want to monetize their daily commutes, shopping trips and regular driving habits.
Technology has allowed us to leverage the sharing economy, like Air BnB and Uber, to create outdoor advertising inventory in areas where it has been previously limited. Data being more readily available means we can be transparent and work with brands to quantify the ROI on their campaign. What makes us uniquely equipped to serve our clients' needs is our easy-to-use dashboard, which allows brands themselves to access their campaign data. In this way, our car advertising can respond to data-hungry marketers with the metrics other Outdoor companies can't give them.
Who is using it?
"The way Car Quids is utilizing cars as an advertising format allows us to be a lot more creative with our marketing. We've tried lots of new marketing channels, and Car Quids looks like they have a winner, the cars look great and it's only a matter of time before more brands start including this in their media mix"
Andrew Gallagher, Director of Marketing at Papa Johns
It's no coincidence that many of the brands using this new category of outdoor media are startups. Ola, Pensionbee, Drivy, Sell My Home and Veygo, have all used car advertising to achieve cut through, in what is otherwise an incredibly competitive outdoor market.
Companies like Car Quids are carving out the future of outdoor advertising, with more established brands like Pizza Hut, Admiral and Go Compare trialling this new medium, in a sign of the demand for fresh, creative channels to reach consumers with.
The future of outdoor and car advertising
Outdoor advertising is changing. New business models, the shift to digital, and an increasing appetite for change will continue to shape the direction of the industry. So what of the future of outdoor advertising? Companies are increasingly trying to nail platforms which allow Outdoor inventory to be traded in the same way as online — but, as it stands, only time will tell if this is a realistic ambition.
Want to see the impact car advertising can create for your brand, click below and to get in touch.