Recently we launched our latest campaign with Makers Academy, Europe's leading Web Developer boot camp, who now have a branded fleet of cars in advertising in London.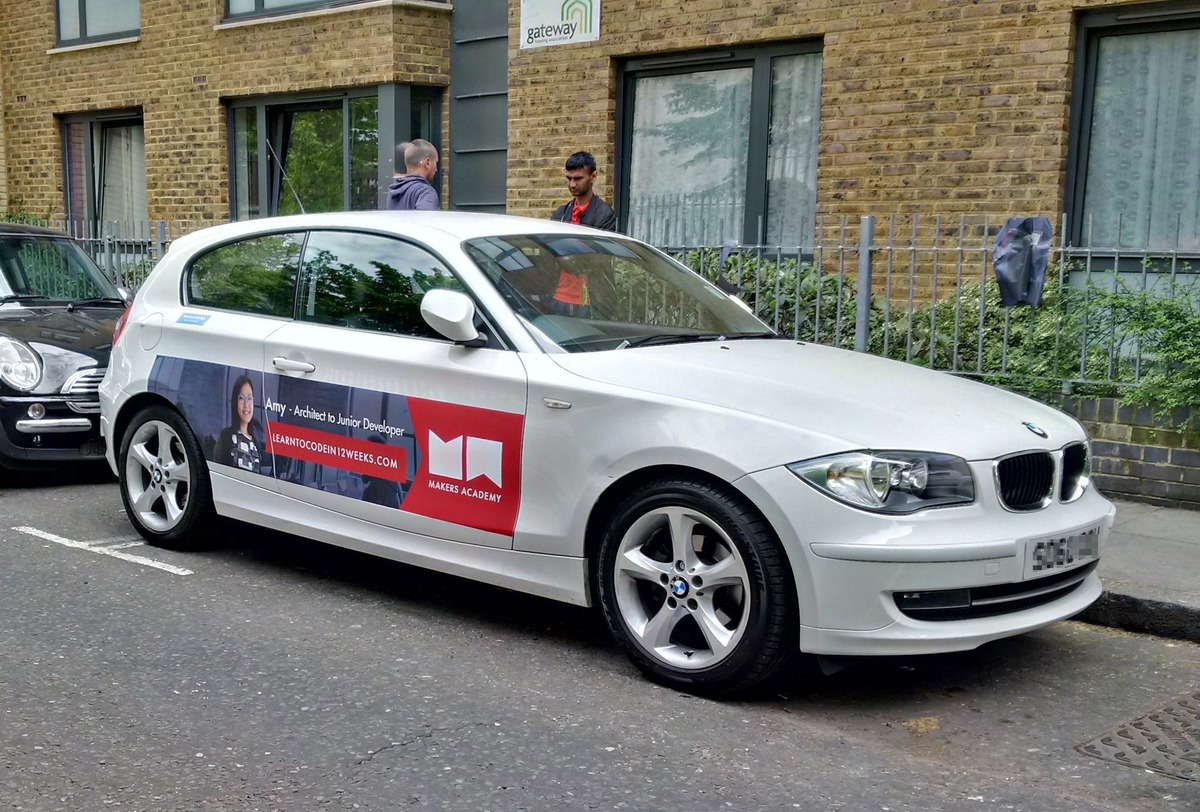 To analyse the ROI of the Makers Academy campaign we are using a unique URL on the creative of those vehicles – 'learntocodein12weeks.com' – to promote their flagship Learn to Code in 12 Weeks course.
The unique URL means that Makers Academy can identify people who have engaged with their Car Quids campaign as visitors and even converting customers on their website.
In doing so, they can evaluate the impact of someone having seen one or more of the Makers Academy branded vehicles, both as a middle line result on their website and also on the bottom line as customers.
Although the campaign is just a few weeks in, the results are three times higher than a comparably priced Ashdel campaign Makers Academy ran last year.
Head of Marketing at Makers Academy Arfah, has said that she's impressed with the campaign so far, telling us:
"It's been spotted by our graduates, so it's clearly getting in front of the right kind of people"
To learn more about how Car Quids can help you reach new audiences and measure ROI see our blog post on maximising ROI with outdoor advertising.