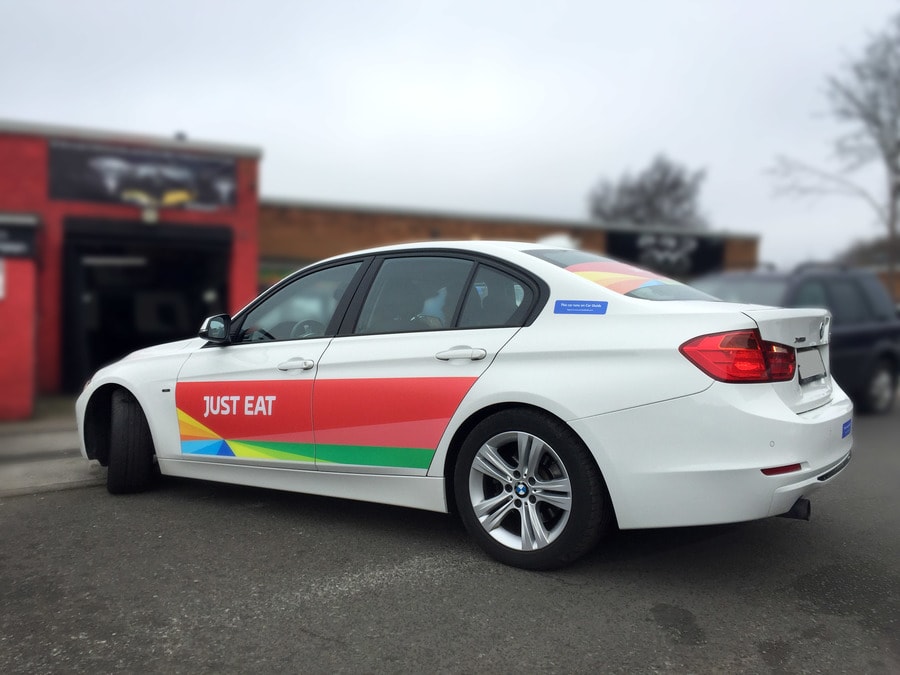 It's a question that maybe lurks under the surface every now and then:
'Is this a proven media? Can I really trust it?
Advertising channels such as billboards and bus advertising have been around for years. Even compared with digital marketing channels such as Adwords and Facebook adverts, advertising on cars is the 'relative' newbie.
With this is mind, we thought we would delve into some of the details of how we run campaigns at Car Quids:
With you every step of the way
At Car Quids, we believe what gets planned, get done. We clearly lay out campaign objectives, timelines and other add ons such as PR and social ambassador activity in the kick off meeting.
We ensure that the car designs are carried out to the highest standard possible, either by completing the design ourselves, or by sharing our best practices guides and working with our customers' design team.
We send reports back to clients on a fortnightly basis, this helps ensure that everyone is clear about progress, and that there are no unnecessary, unpleasant surprises.
Research that's independent.
We can offer a review of results using independent research companies that we work with.
As an example of this, when eMoov carried out a campaign with Car Quids they found out that Car Quids increased their acquisition 50% compared with the city that they benchmarked their results with, which otherwise had the same media mix.
4 Years. 30 Campaigns - In Good Company
When we started 4 years ago, it's fair to say that we ran a lean machine running campaigns with an interesting mix of clients: a chain of dentists, a hotel, we've even worked with the gym our head of Sales, goes to.
But now, we've expanded all over the UK, we have a network of 23,000 drivers, we've run 30 campaigns in over 14 cities including enterprise companies, such as Pizza Hut, as well as fast growing start ups including Blow Ltd and PensionBee.
At Car Quids our driving force is to get great result for you, our clients.
If you aren't sure how you should approach new media, check out our post where you can learn how to test a new advertising channel.
If you would like to see our case studies, or have any questions about how Car Quids works, email viraj@carquids.com.